Play
LA Zoo
KPRS built the new entry plaza, sea lion exhibit, and children's discovery center at the Los Angeles Zoo.
Project Facts
Location

Los Angeles, CA
Owner

City of Los Angeles
Architect

EHDD, NBBJ,
Size

60,000 sf
The new, modern entrance to the Los Angeles Zoo is constructed of a lightweight steel frame that allows the hanging of banners and signs, and projected multimedia. Beyond the park's ticketing gate, the entry courtyard guides visitors toward a grand staircase that leads to the main Zoo grounds. Lined with large coast live oak trees, the stairway is flanked by an arroyo garden containing a ramp system. Situated at the top of the staircase, the next plaza is defined by a formal ring of giant Canary Island palms, creating a green, grand "room" to welcome visitors to the Zoo. 
The Children's Discovery center is an interactive exhibit hall organized into five "discovery zones," a 250-seat, state-of-the-art theater, three large classrooms that can be divided into six, and a 1,340-square-foot library and resource room. It centralizes the resources of the Zoo's education division by providing expanded meeting space, classroom, outreach, and research facilities. The Zoo's 900 docents and volunteers use the building for meetings and training, and there is also a dedicated public drop-off and loading zone for school buses featuring a separate entrance for school groups. The Discovery Center included the ground-up construction of a new 3,500 square foot theater and accompanying stadium seating.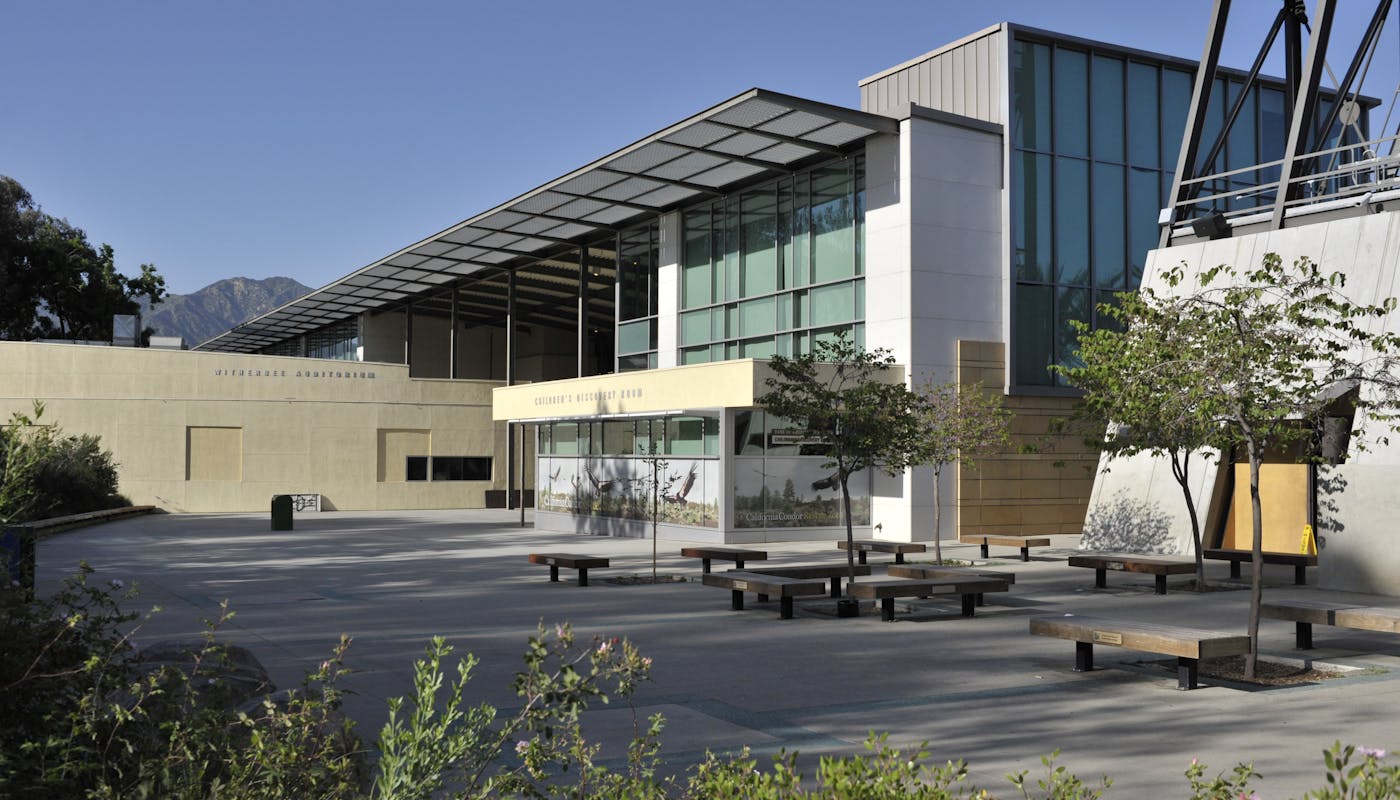 The Sea Lion Cliffs, a 150,000 gallon sea lion and harbor seal exhibit at the entrance to the Los Angeles Zoo, focuses on the ecology of Southern California's rock coast and near-shore waters. The sea lions and seals swim in a replicated rocky cove containing two large pools of salt water. The exhibit was built with three distinct above-ground and deep-viewing areas that provide visitors with glimpses into that specific marine environment.